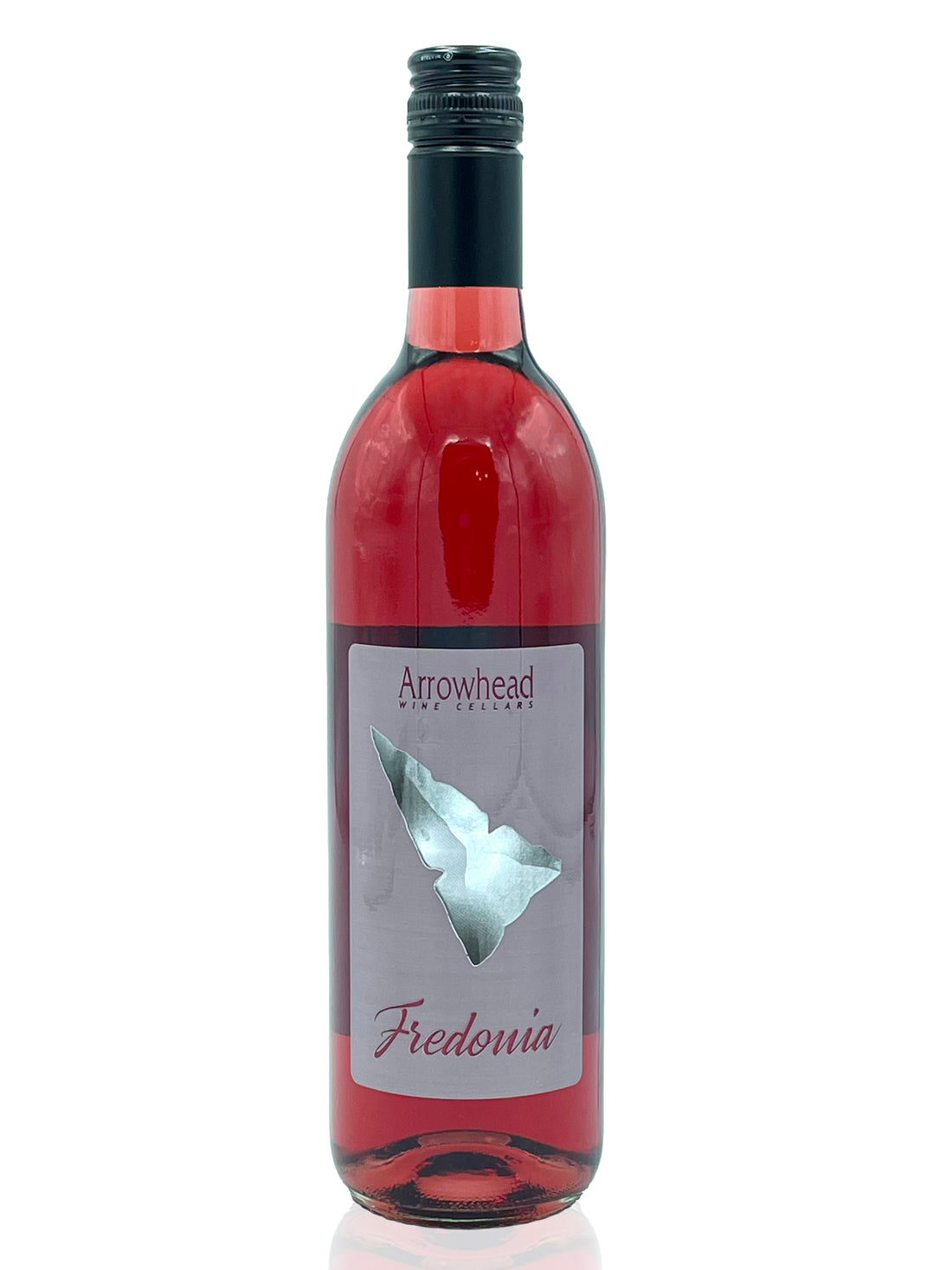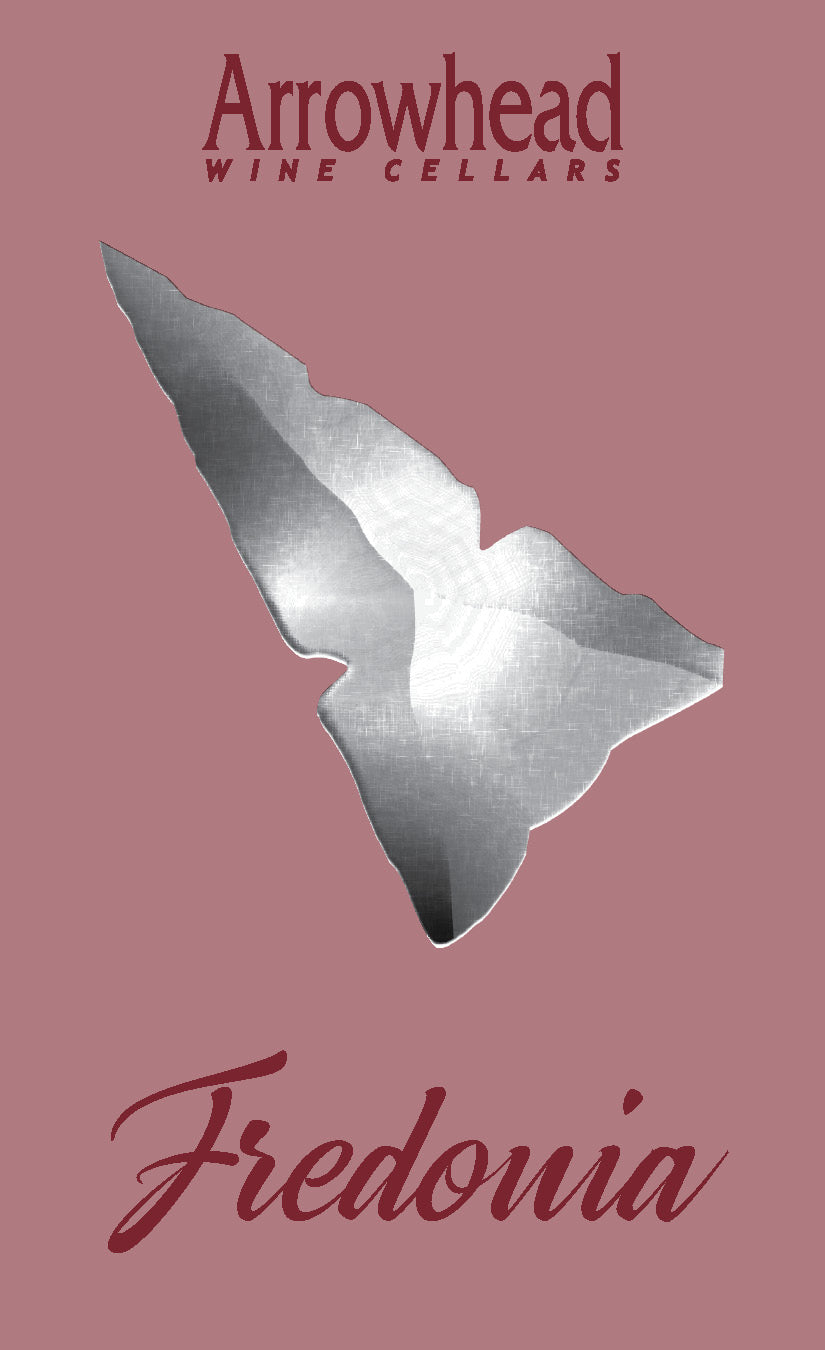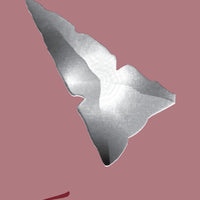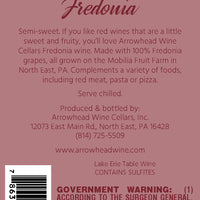 Fredonia (pronounced: Free-dohn-yuh)
Sweetness Level: Semi-Sweet
Grape(s): Fredonia
Details: Early ripening and winter hardy.  Very versatile; can be used for juice, jellies, winemaking, and eating.
Tasting Note: Very fruity, excellent with pasta and red sauce
Serving Temperature: 45-50°F 
Semi-sweet, medium-bodied red wine. Fredonia is similar, just not as sweet as the Concord grape. Very fruity.
Meatball Subs, Pasta with Red Sauce
Alcohol sales from this website can only be shipped to Pennsylvania residents only.
📍
Out of state?
Purchase on
Vinoshipper.
You MUST be 21 to Order. Customers will be carded by carrier upon delivery, for age verification.
$9.99 Shipping on all orders over $99
Save when you buy 3 or more bottles of wine.
Mix and match any variety of wine for a discount.

Buy 3+ for 5% off
Buy 6+ for 10% off
Buy 12+ for 15% off