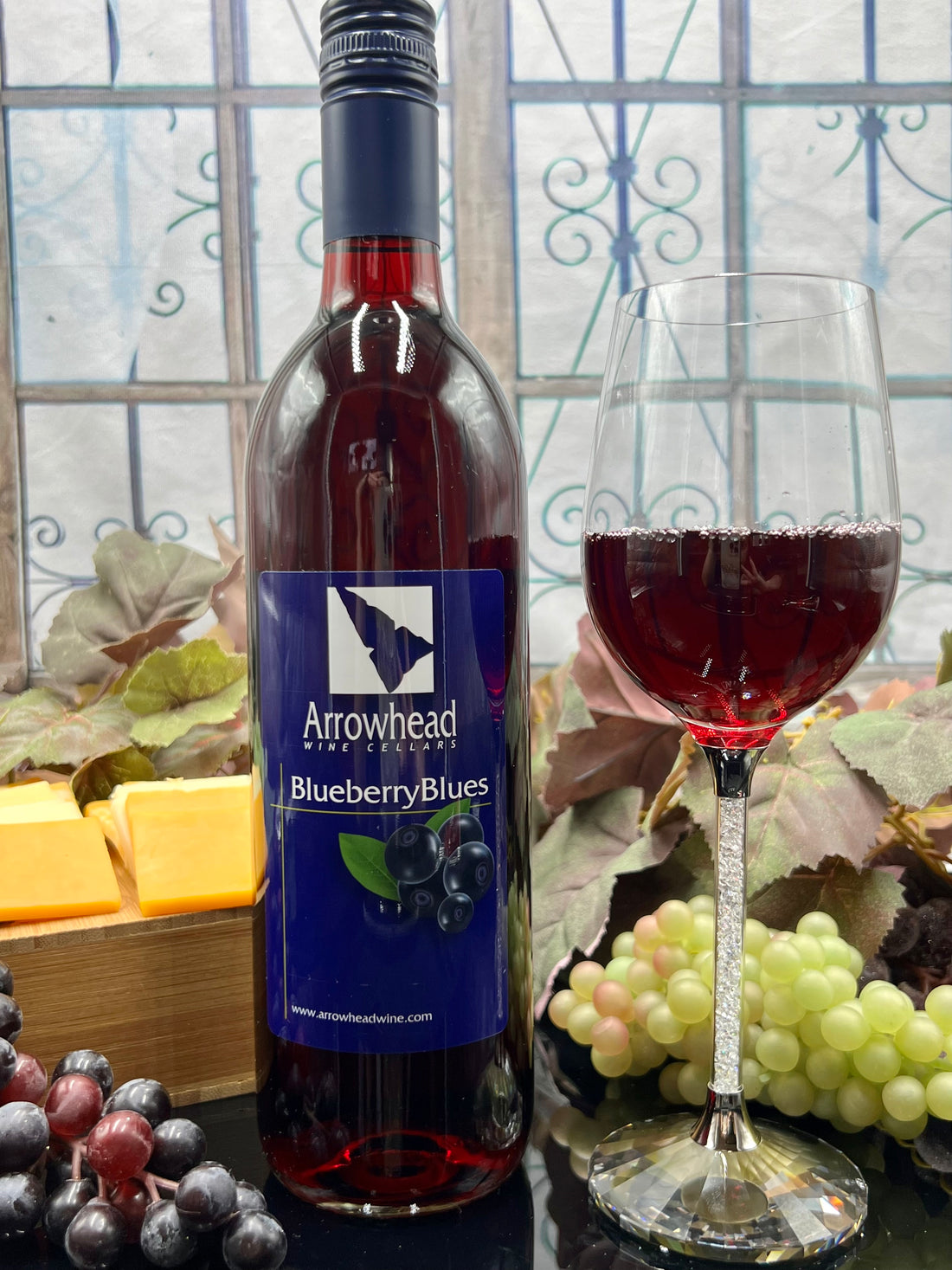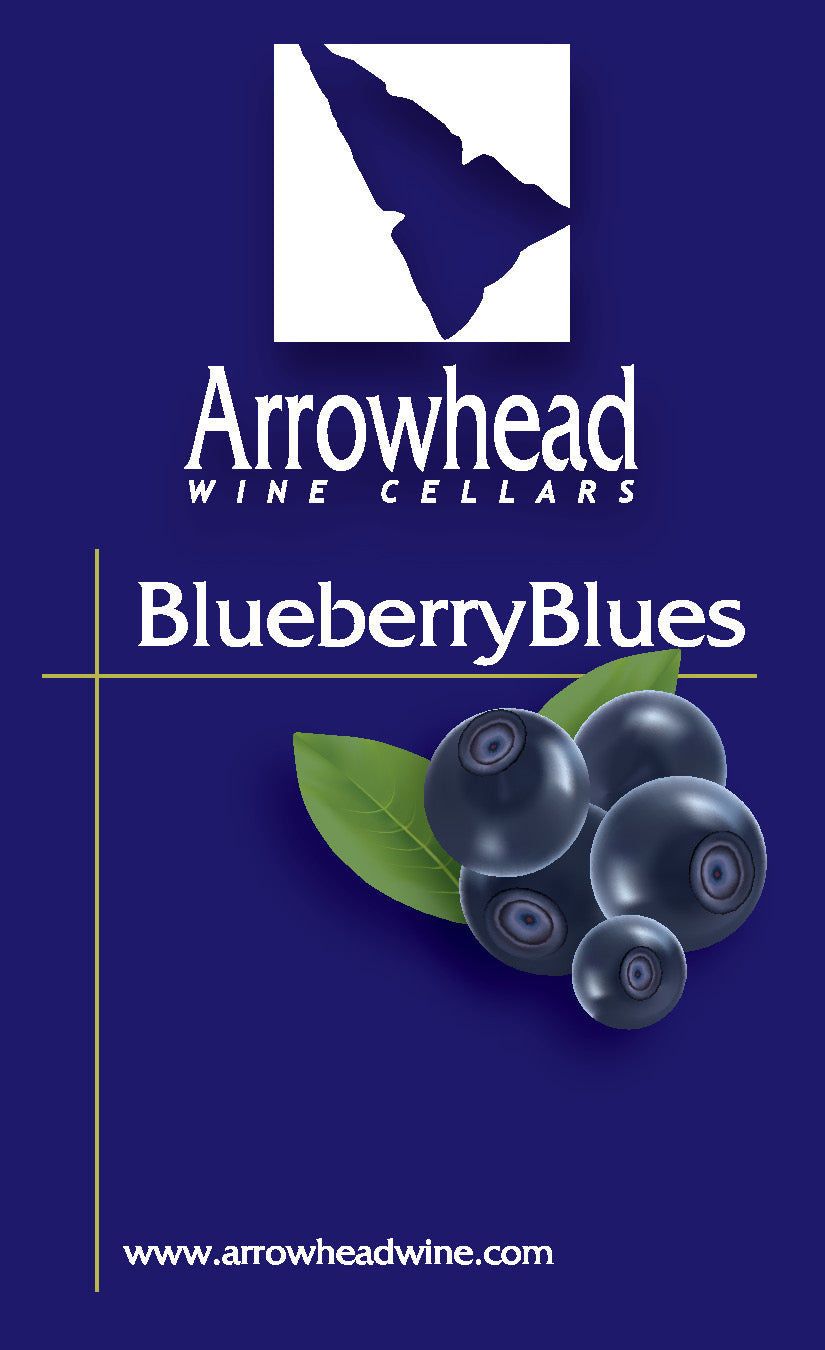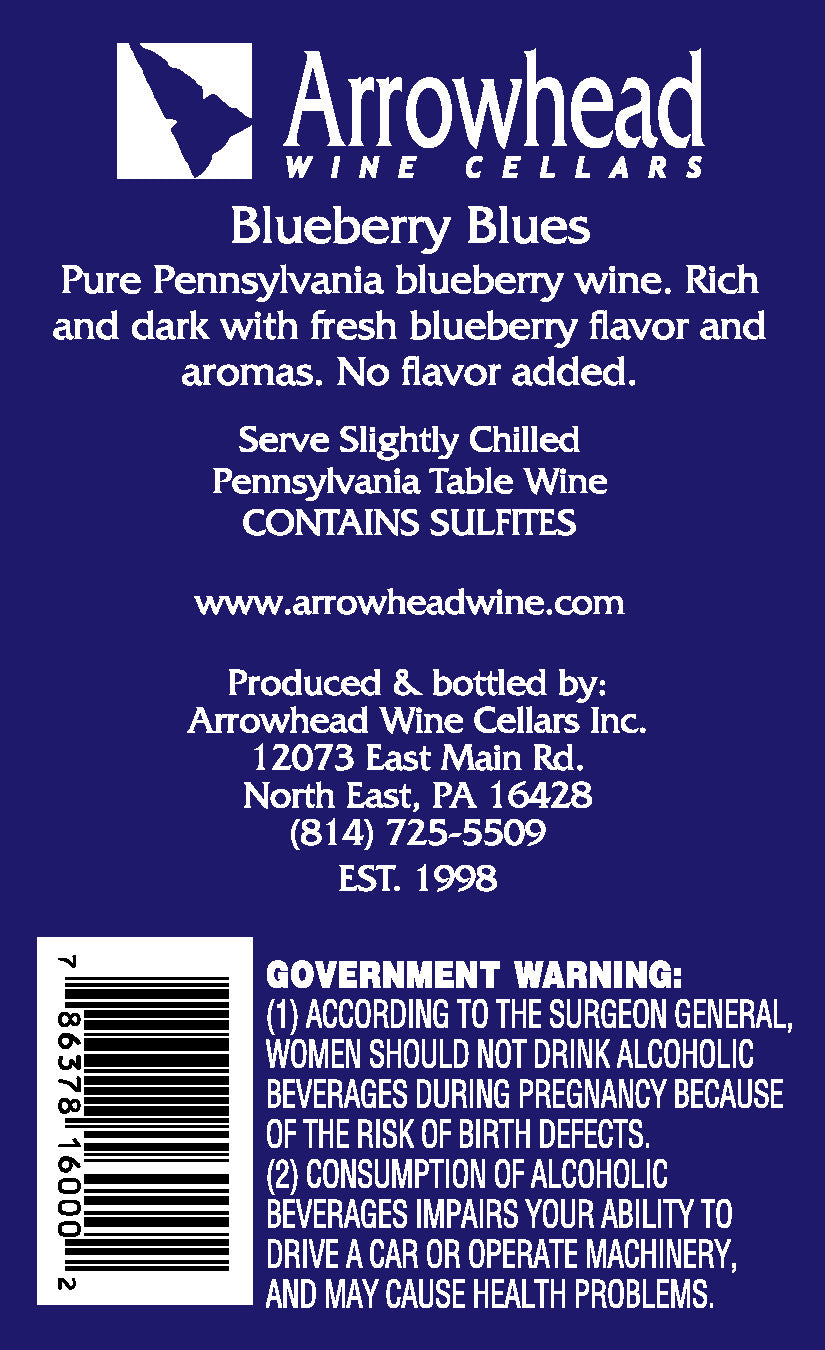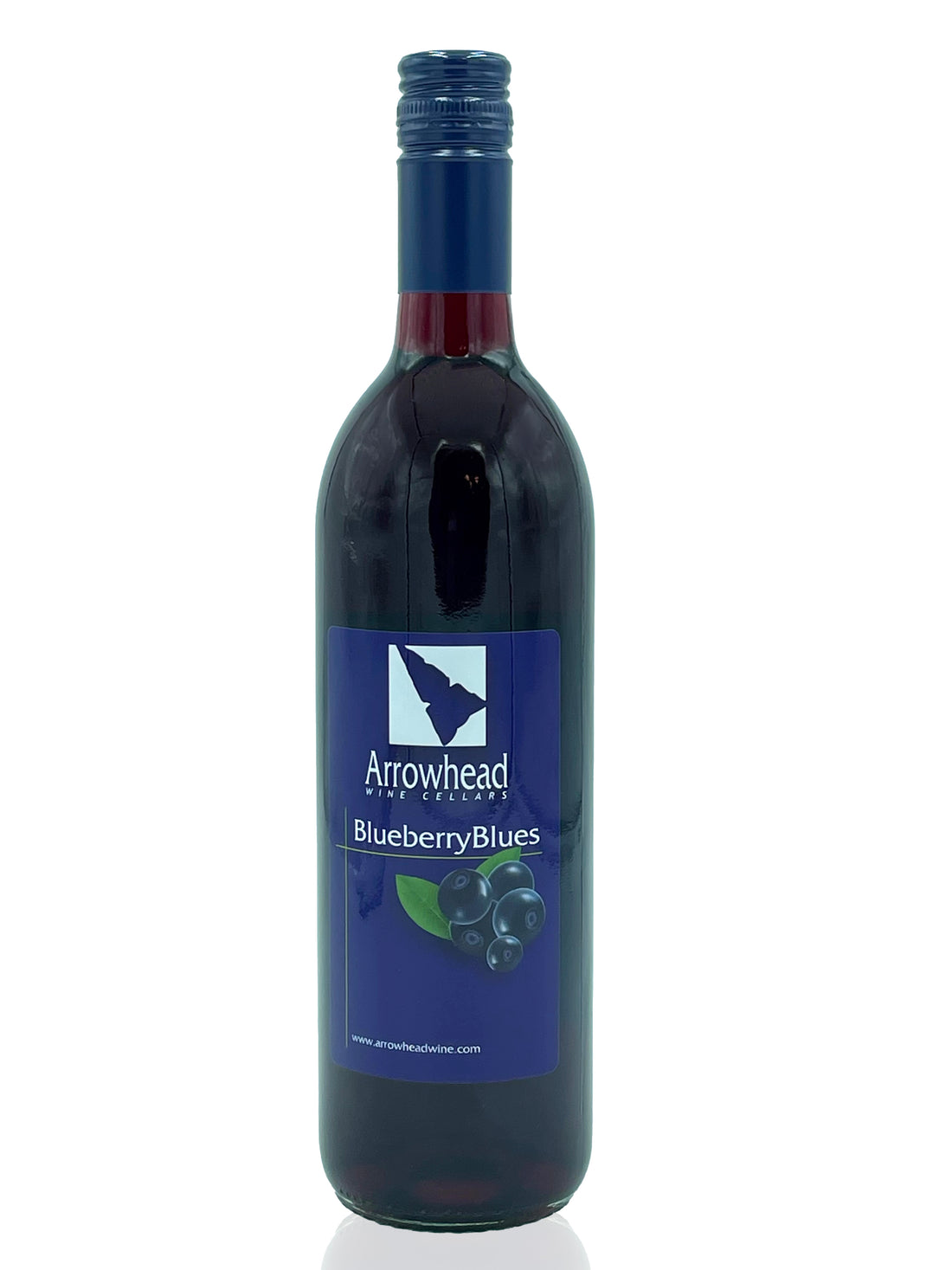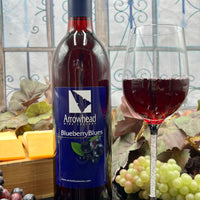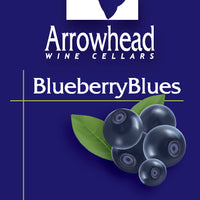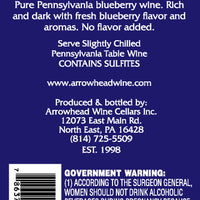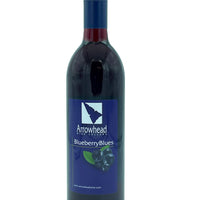 Blueberry Blues
Sweetness Level: Sweet
Fruit: 100% Pennsylvania blueberries
Details: Blueberries are rich in antioxidants, vitamins and offer many health benefits; great with ice cream and cheesecake
Tasting Note: Tart, intense blueberry flavor
Serving Temperature: Chilled
Tart, sweet fruit wine. Pressed with the skins to bring out the color. Made with 100% Pennsylvania blueberries.
Ice Cream and Cheese Cake
Alcohol sales from this website can only be shipped to Pennsylvania residents only.
📍
Out of state?
Purchase on
Vinoshipper.
You MUST be 21 to Order. Customers will be carded by carrier upon delivery, for age verification.
$9.99 Shipping on all orders over $99
Save when you buy 3 or more bottles of wine.
Mix and match any variety of wine for a discount.

Buy 3+ for 5% off
Buy 6+ for 10% off
Buy 12+ for 15% off