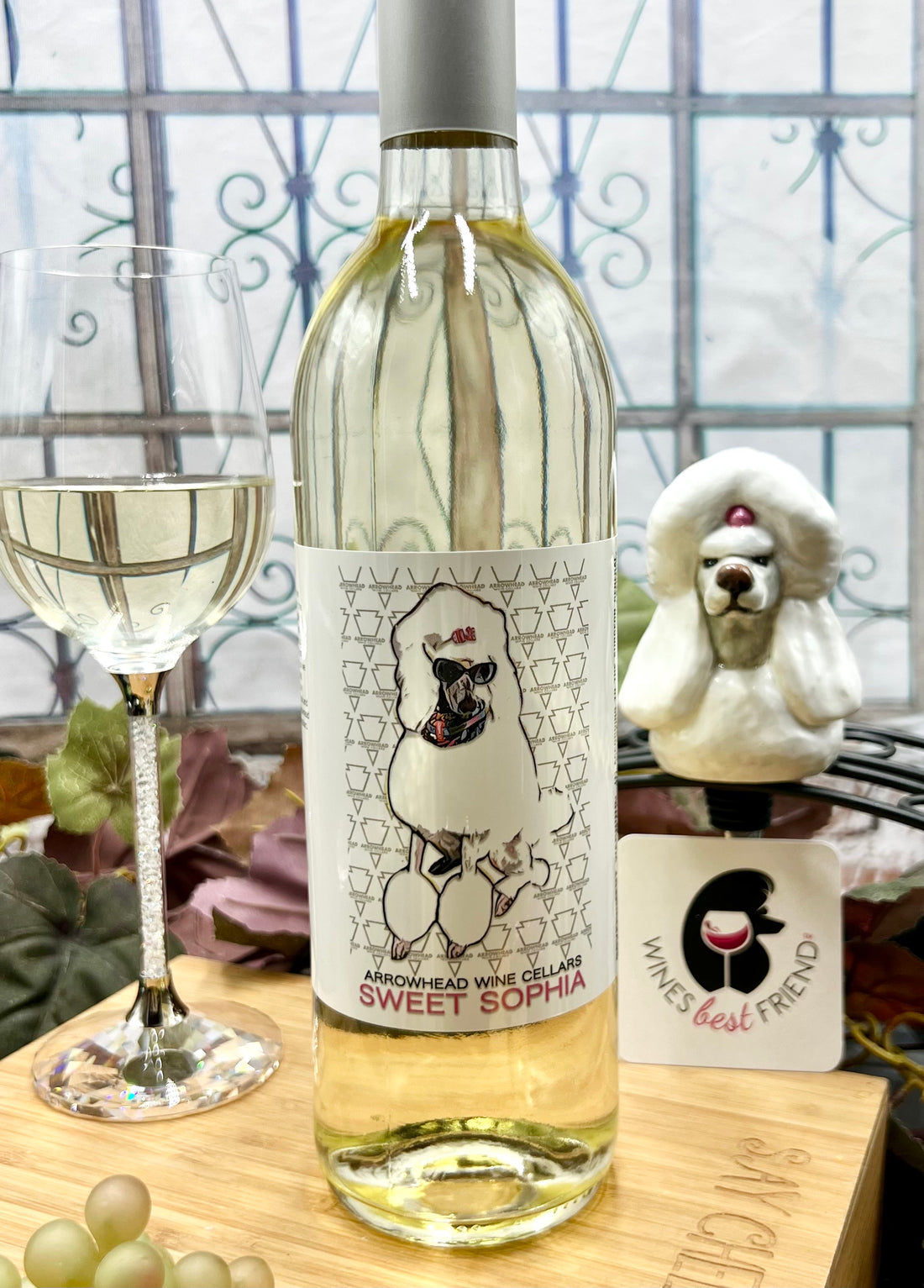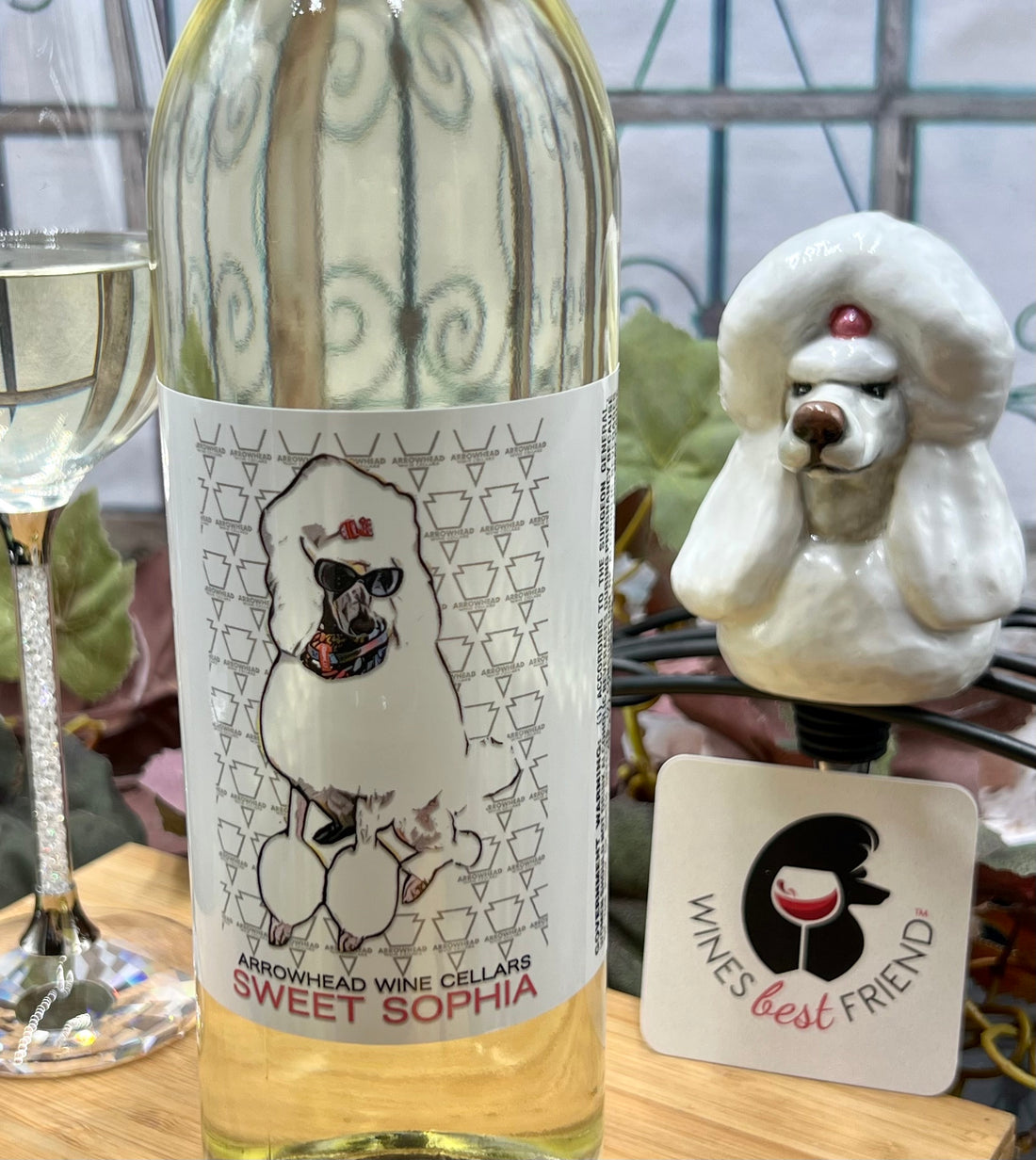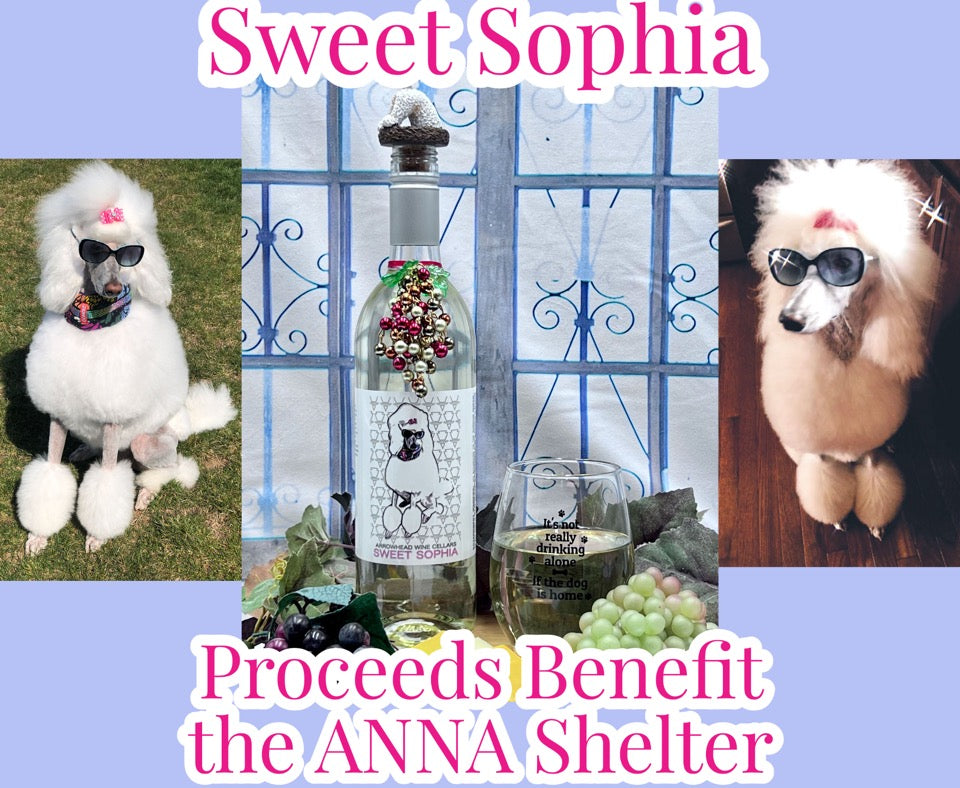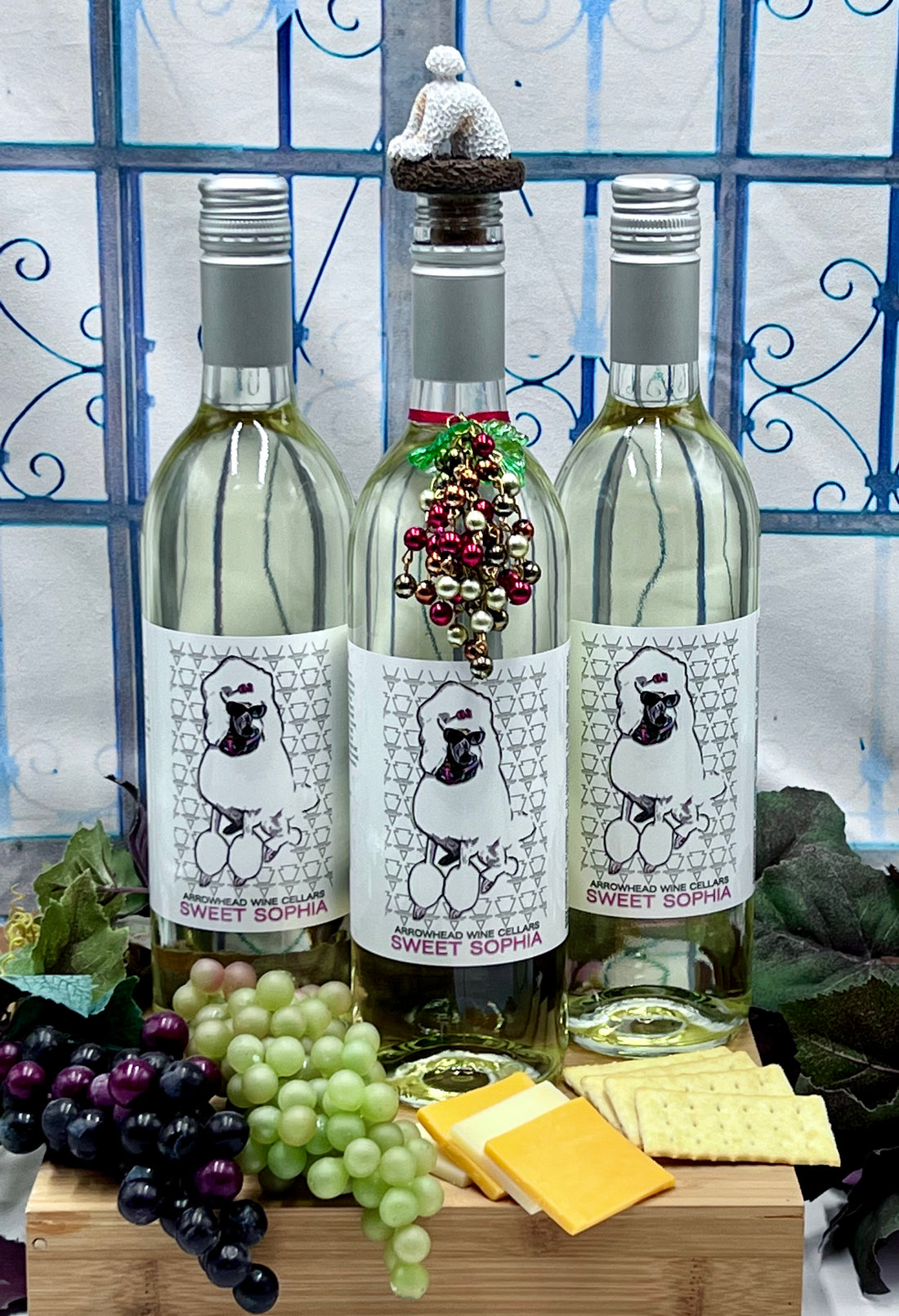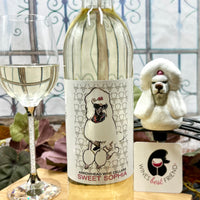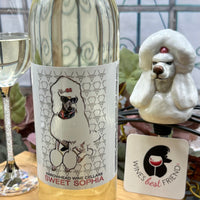 Sweet Sophia is part of our limited wine series and is named after our attention-demanding standard poodle, Sophia. This elegantly crafted wine is a blend of the finest white grapes mostly all grown on the Mobilia's 250-acre grape farm where Sophia lives.  You'll notice hints of grapefruit and peach with a light fruity finish.  We recognize not all animals are as fortunate as Sophia, so we are donating $1.00 from each bottle of Sweet Sophia sold to The Anna Shelter in Erie, PA.  Please consider supporting The Anna Shelter or your local animal shelter throughout the year. 
You can follow Sophia's adventures on Facebook and Instagram @winerypoodle and on Arrowhead Wine Cellars pages @arrowheadwinecellars.
Poodle wine topper is custom made by Your Wines Best Friend: www.yourwinesbestfriend.com. Follow the artist on Instagram @yourwinesbestfriend
Alcohol sales from this website can only be shipped to Pennsylvania residents only.
📍
Out of state?
Purchase on
Vinoshipper.
You MUST be 21 to Order. Customers will be carded by carrier upon delivery, for age verification.
$9.99 Shipping on all orders over $99
Save when you buy 3 or more bottles of wine.
Mix and match any variety of wine for a discount.

Buy 3+ for 5% off
Buy 6+ for 10% off
Buy 12+ for 15% off